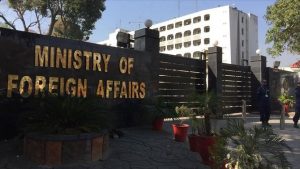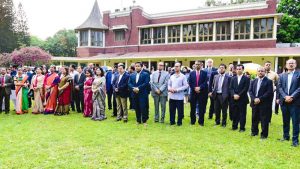 Executive Committee
Amb. Shamsher Mobin Chowdhury,BB
President
Amb. M.Shafiullah
Vice President-I
Amb. Suhrab Hossain
Vice President-II
Amb. Abdullah Al-Hasan
Secretary General
Amb. A.B.M. Abdus Salam
Treasurer
Amb. Golam Mohammad
Assistant Secretary General-I
Amb. A.K.M. Atiqur Rahman
Assistant Secretary General-II
Amb. A.F.M. Golam Hossain
Member
Amb. Mrs.Mahmuda Haque Choudhury
Member
Amb. Munshi Faiz Ahmad
Member
Amb. Md.Abdul Hannan
Member
Amb. Mahbub Uz Zaman
Member
Amb. Supradip Chakma
Member
Members' List
C.M. Shafi Sami
Member
Mohiuddin Ahmed
Member
S.M. Rashed Ahmed
Member
F.A. Shamim Ahmed
Member
Shafi U Ahmed
Member
Abdul Momen Choudhury
Member
Mahboob Alam
Member
M.Fazlul Karim
Member
Shahed Akhtar
Member
A.H. Mahmood Ali
Member
A. M. Yakub Ali
Member
Masood Aziz
Member
গঠনতন্ত্র
মেমোরান্ডাম এন্ড আর্টিকেলস অফ অ্যাসোসিয়েশন । ৯ ফেব্রুয়ারি , ২০১৯ তারিখে অনুষ্ঠিত AOFA-র বিশেষ সাধারণ সভায় সর্বসম্মতিক্রমে গৃহীত ।  ১২ নভেম্বর, ২০২২ তারিখে অনুষ্ঠিত আওফার বিশেষ সাধারণ সভায় সর্ব সম্মতিক্রমে গৃহীত আওফা গঠনতন্ত্রের ৮টি সংশোধনী ।
সংশোধনীসহ
পুরো গঠনতন্ত্রটি পড়ুন

Frequently Asked Questions
Question: Who Can be a Member?
Answer: Any retired BCS(FA) Ambassador can be a Member.
Question: How to become a Member?
Answer: Contact :- AOFA President -01713-010203 or Secretary General – 01720-611366
Question: How much is the annual fee?
Answer: Yearly Taka 2000/- only
Question: Is AOFA registered with the Government?
Answer: Yes.
Office Address
Ambassadors' Lounge,
Ministry of Foreign Affairs,
Segun Bagicha, Dhaka-1000
Bangladesh.
Contact-                                   
President -+8801713-010203,
Secretary General – +8801720-611366
 Email:-
shamsher.mchowdhury@gmail.com ,
aalhasankh@yahoo.com
E C
Members'  List
Constitution
Notices
Articles
Books
Events News

All Rights Reserved by AOFA